Wilson Warriors! Red Ribbon week is next week: Monday, October 26th - Friday, October 30th! Participate in our virtual Red Ribbon Week celebration starting Monday, October 26th. Wilson Warriors! La semana del Listón Rojo es la próxima semana: del lunes 26 de octubre al viernes 30 de octubre. Participa en nuestra celebración virtual de la semana del Listón Rojo a partir del lunes 26 de octubre. #warriorstrong #bedrugfree.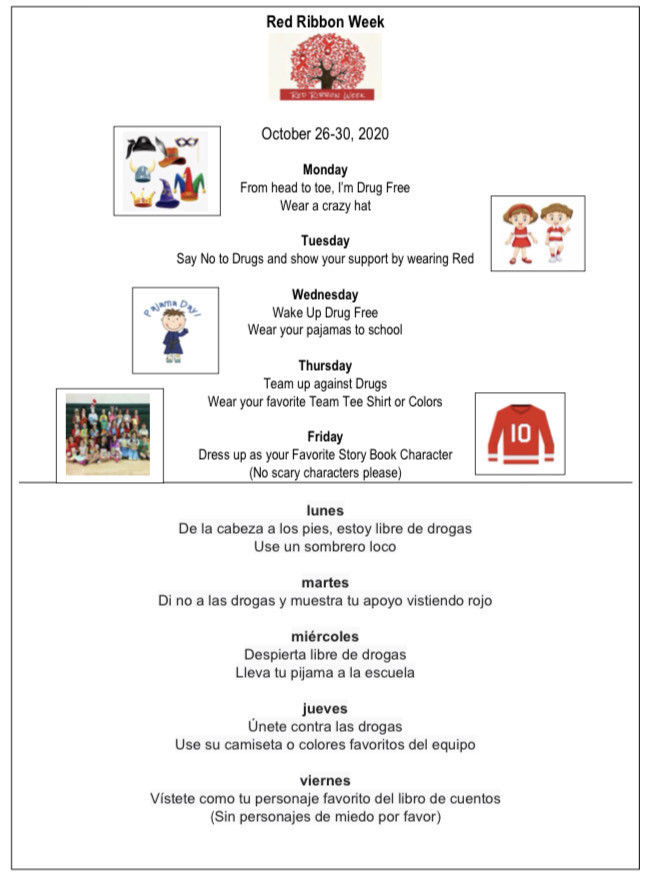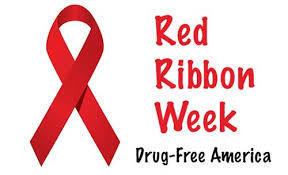 McAllen ISD is proud to announce the addition of dinner to our daily meal bundle. Children will now receive breakfast, lunch, and dinner at our sites each day. Visit our website at
https://buff.ly/2ZyThms
for a complete list of meal locations and schedules. McAllen ISD se enorgullece de anunciar la incorporación de la cena a nuestro paquete de comidas diarias. Los niños ahora recibirán almuerzo, comida y cena en nuestros sitios todos los días. Visite nuestro sitio web en
https://buff.ly/2ZyThms
.#warriorstrong#DistrictOfChampions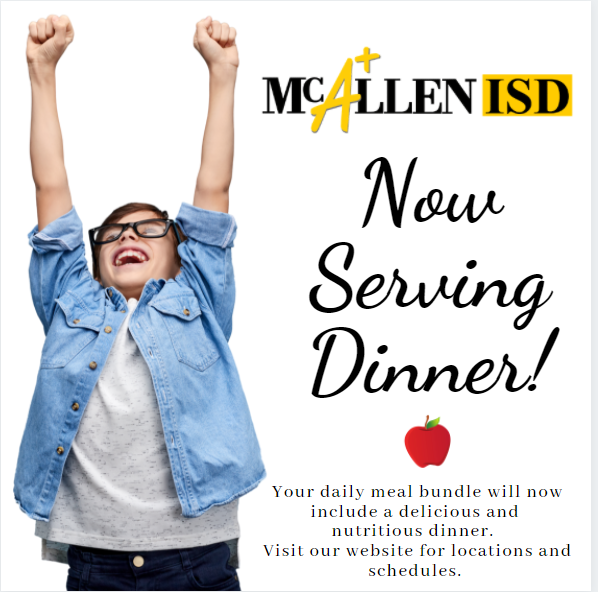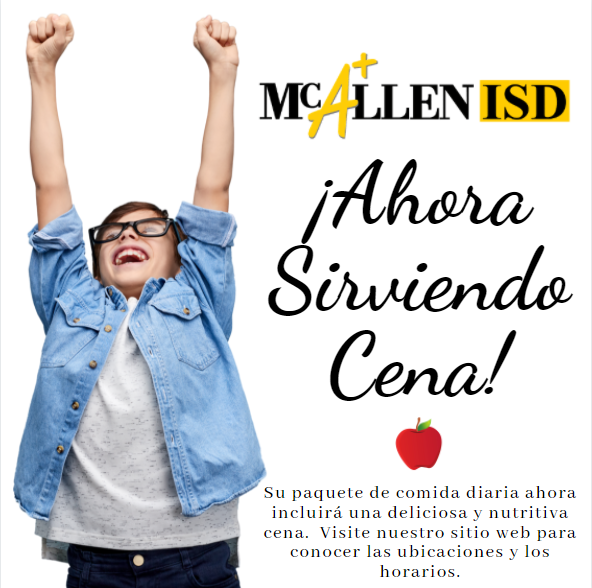 If you are a McAllen ISD parent taking a free class through the district, there will be a distribution of laptops, headphones, hot spots and learning resources for you from 5-7 pm Thursday, Oct. 22 at 2100 Hackberry Ave. (old Navarro Elem.). For more info, call 956-632-3232. Si usted es un padre de McAllen ISD que toma una clase gratuita a través del distrito, habrá una distribución de computadoras portátiles, audífonos, puntos de acceso y recursos de aprendizaje para usted de 5 a 7 pm el jueves 22 de octubre en 2100 Hackberry Ave. (antiguo Navarro Elem.). Para obtener más información, llame al 956-632-3232.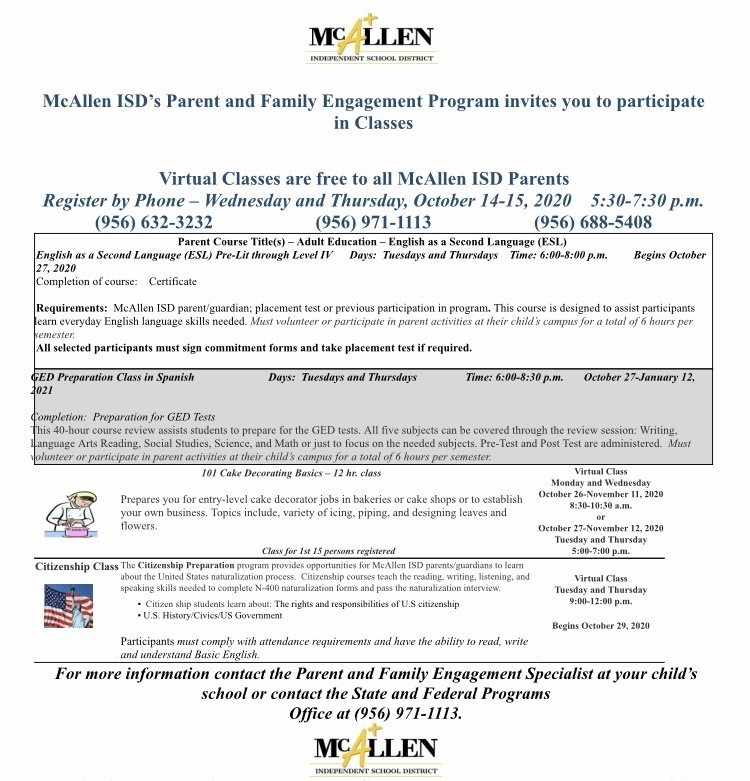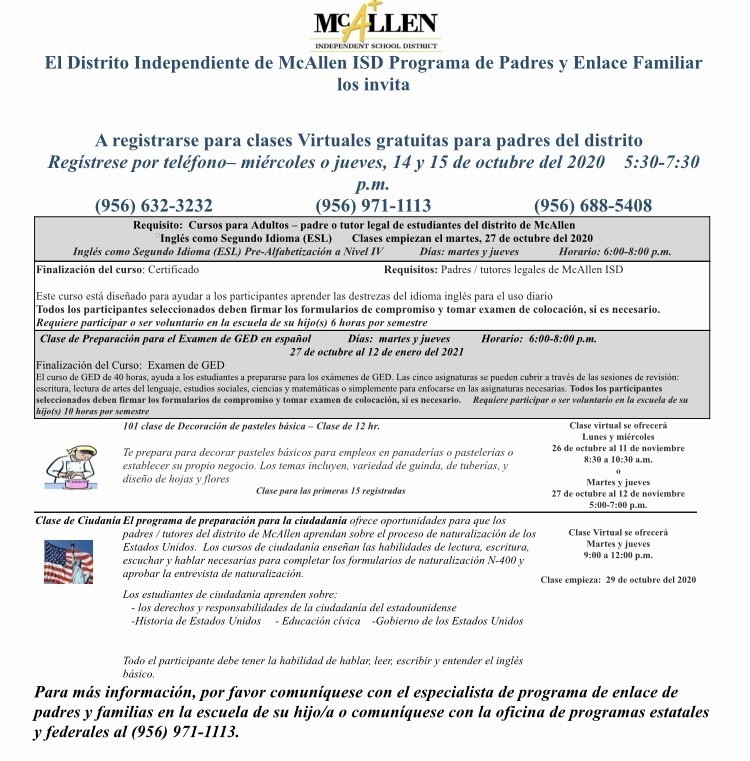 Dr. Garza shows how Wilson Elementary plans for a safe return. Click on the link below! #warriorstrong. La Dr. Garza muestra cómo la primaria Wilson planea un regreso seguro a clases. ¡Haga click en el enlace de abajo! #guerrero
https://youtu.be/4gPrVjk_ly8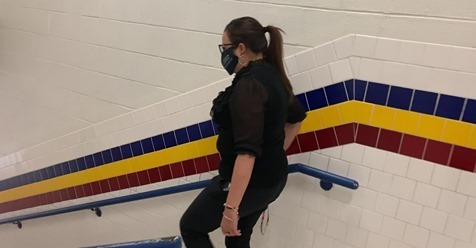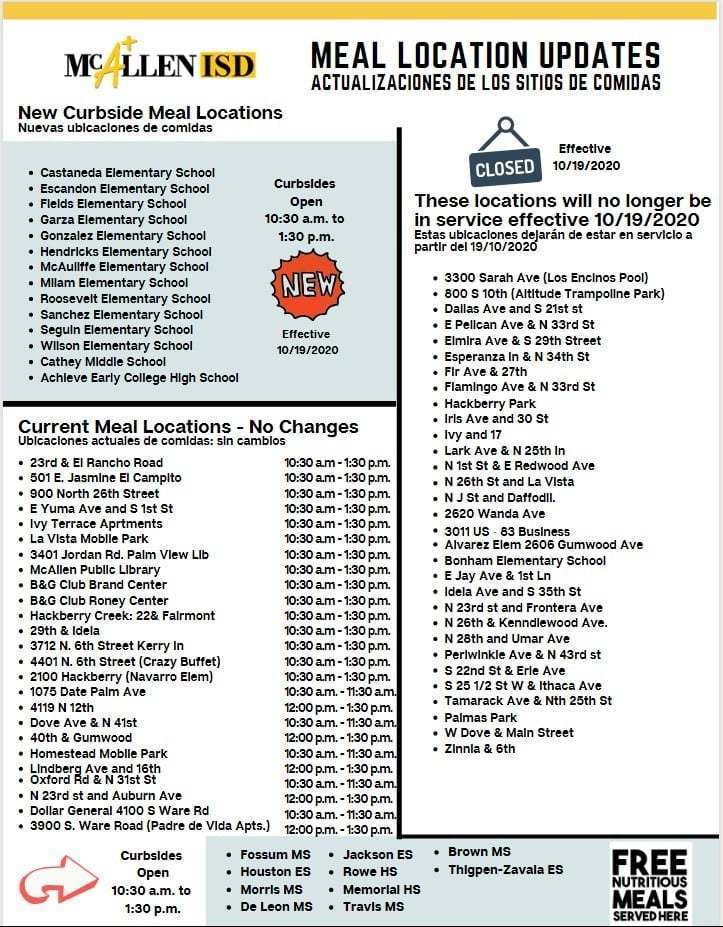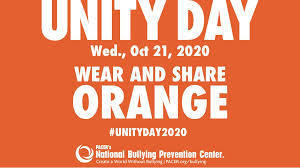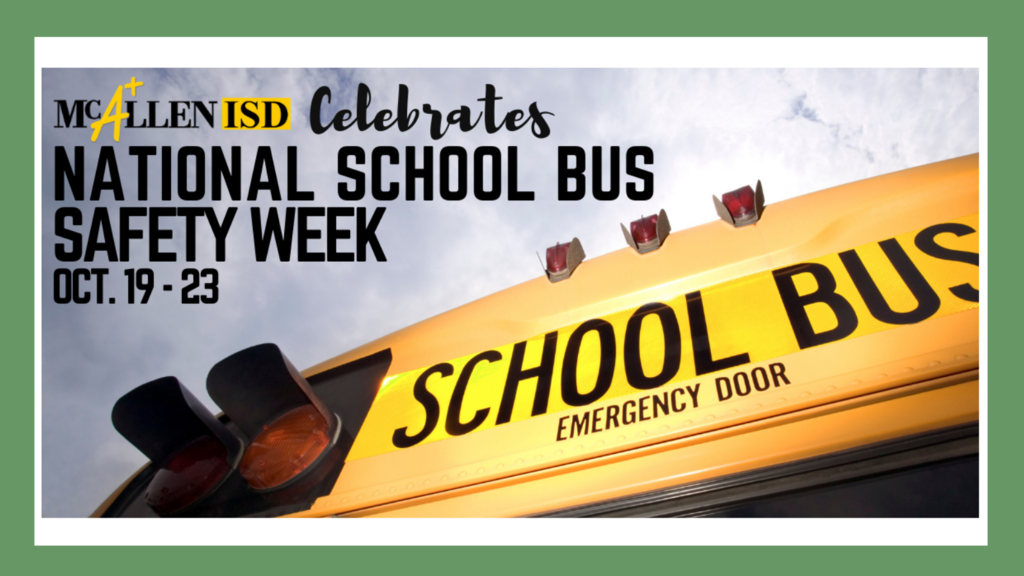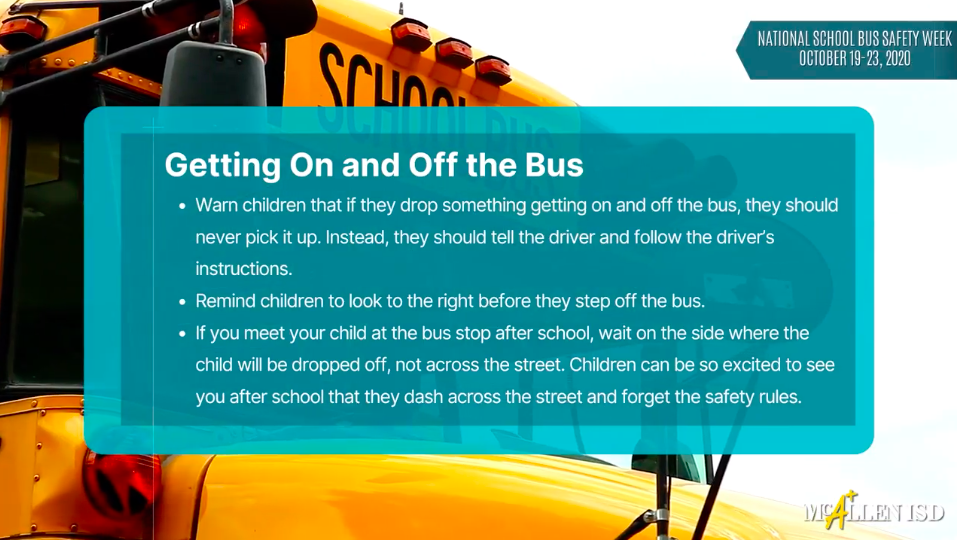 McAllen ISD's Parent and Family Engagement Program invites you to participate in virtual Classes. Virtual Classes are free to all McAllen ISD Parents. Please read the flyer for more information. El Programa de participación de padres y familias de McAllen ISD los invita a participar en las clases virtuales. Las clases virtuales son gratuitas para todos los padres de McAllen ISD. Por favor lea el folleto para mas informacion.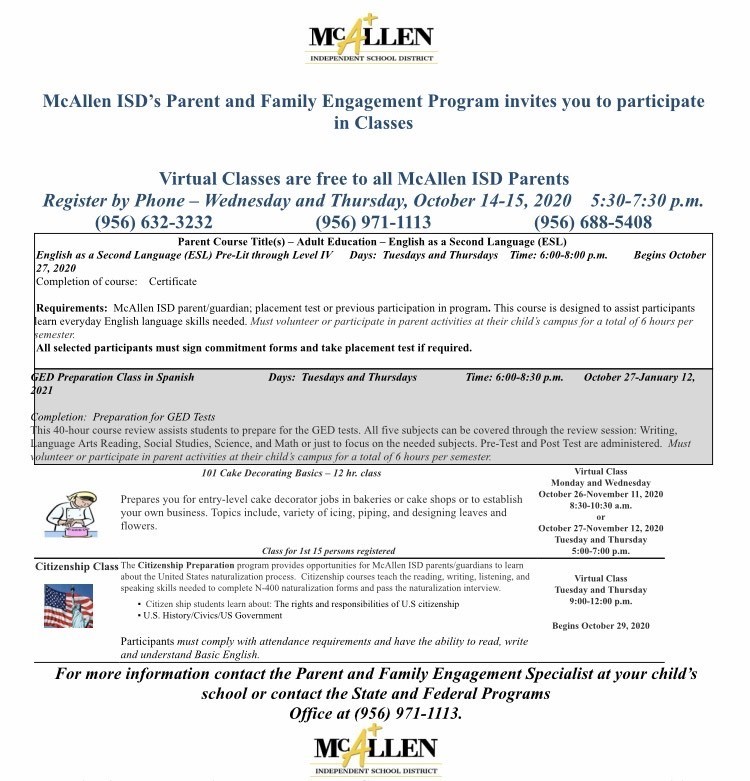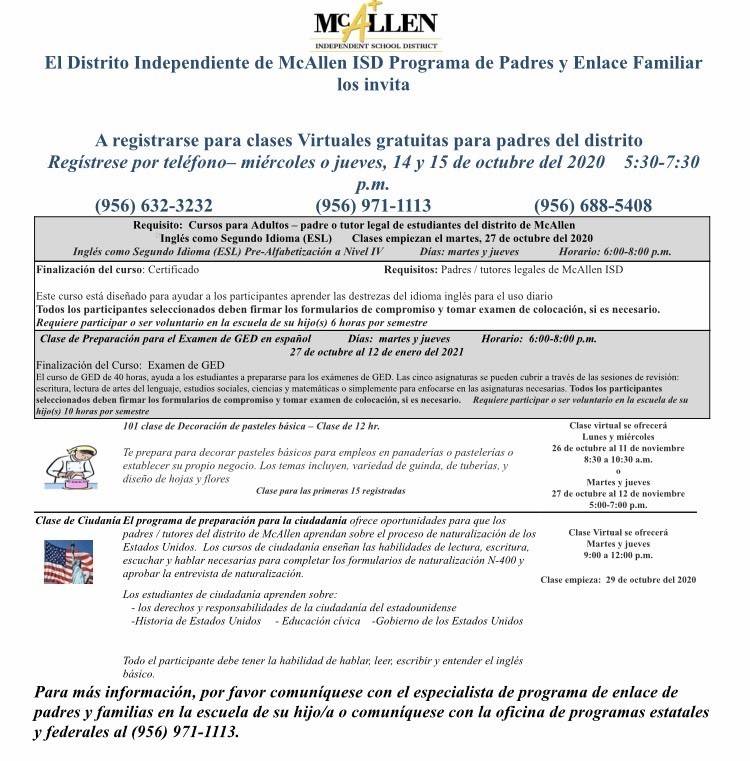 To a boss who guides with insight & inspiration, recognizes accomplishments, encourages and appreciates employees. And models thoughtfulness day after day. Than you for all that you do Dr. Garza and Mrs. Bziziak. Happy Boss's Day!!!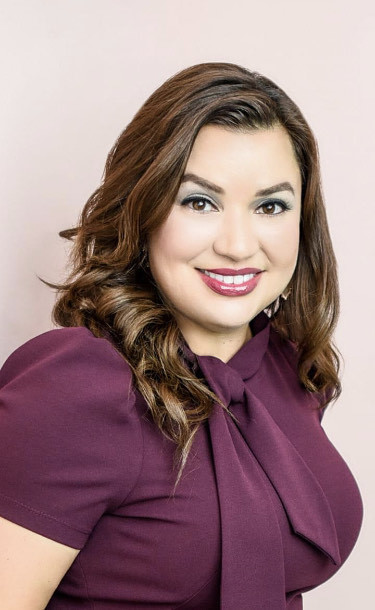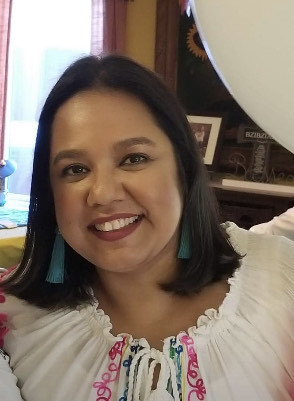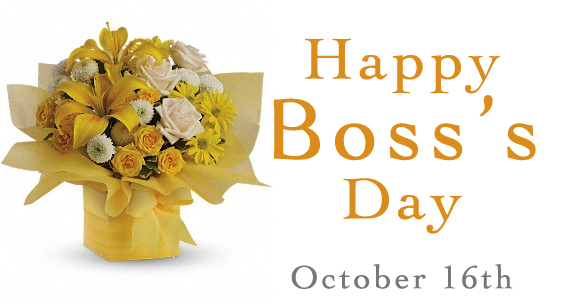 Join us today October 15, 2020. Dr. Garza will discuss McAllen ISD Safety Plan. Questions will be answered live so we have them ready! Los invitamos hoy, Octubre 15, 2020, a la platica con la Dr. Garza hablando del plan de seguridad de McAllen ISD. Preguntas seran contestadas en vivo! Facebook LIVE @wilsonmisd at 5 p.m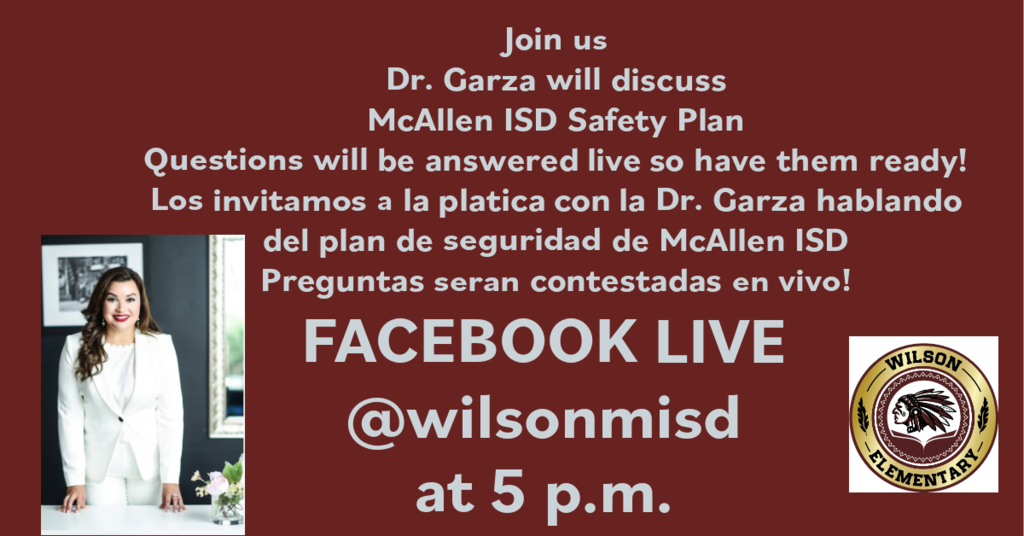 The Wilson Library is happy to invite our students to participate in this year's virtual storybook character pumpkin contest. Please read the flyer carefully for important dates and instructions. La biblioteca de Wilson se complace en invitar a nuestros estudiantes a participar en el concurso de calabazas de personajes de libros de cuentos virtuales de este año. Lea atentamente el folleto para conocer las fechas e instrucciones importantes.
Free COVID-19 testing is available Friday & Saturday. Click on link for details. Prueba gratuita de COVID-19 está disponible viernes y sábado. Oprima en el enlace para obtener más detalles.
https://www.mcallenisd.org/article/326780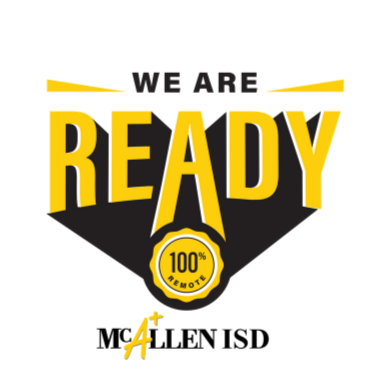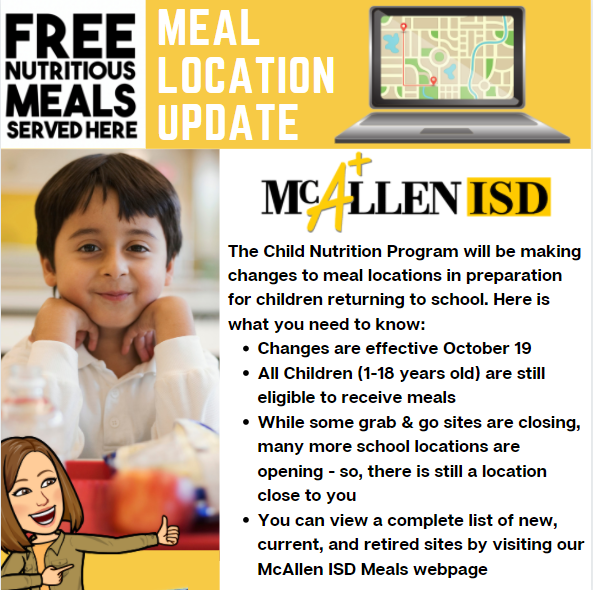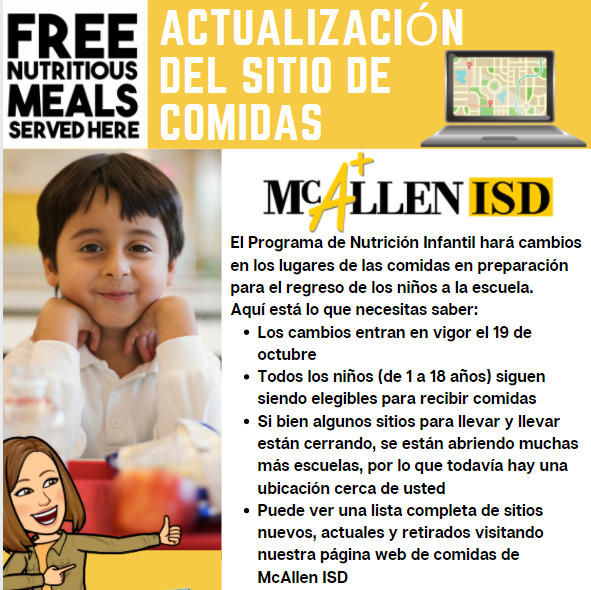 The Governor of Texas Greg Abbott has proclaimed the month of October to be Principals Month. A special thanks goes out to our Campus Principal, Dr. Kristine Garza! Thank you for all you do! El gobernador de Texas Greg Abbott ha proclamado el mes de octubre como el mes de los directores. ¡Un agradecimiento especial para nuestra directora del campus, la Dra. Kristine Garza! ¡Gracias por todo lo que hace!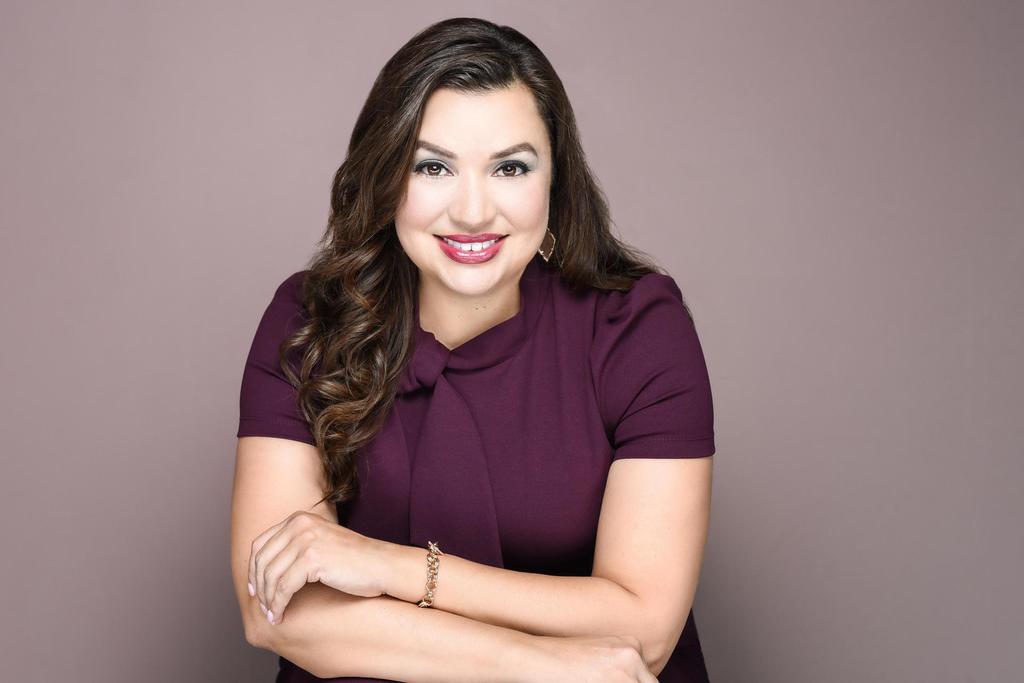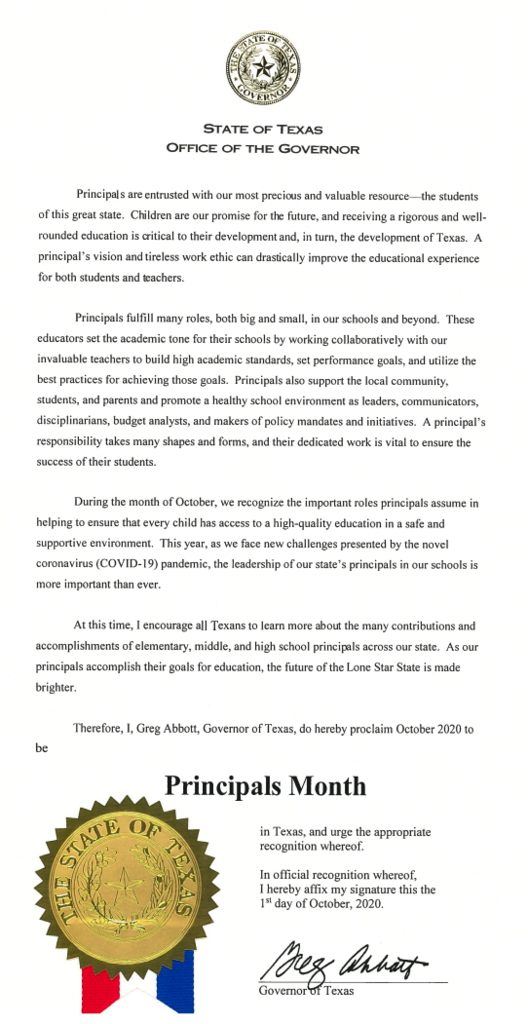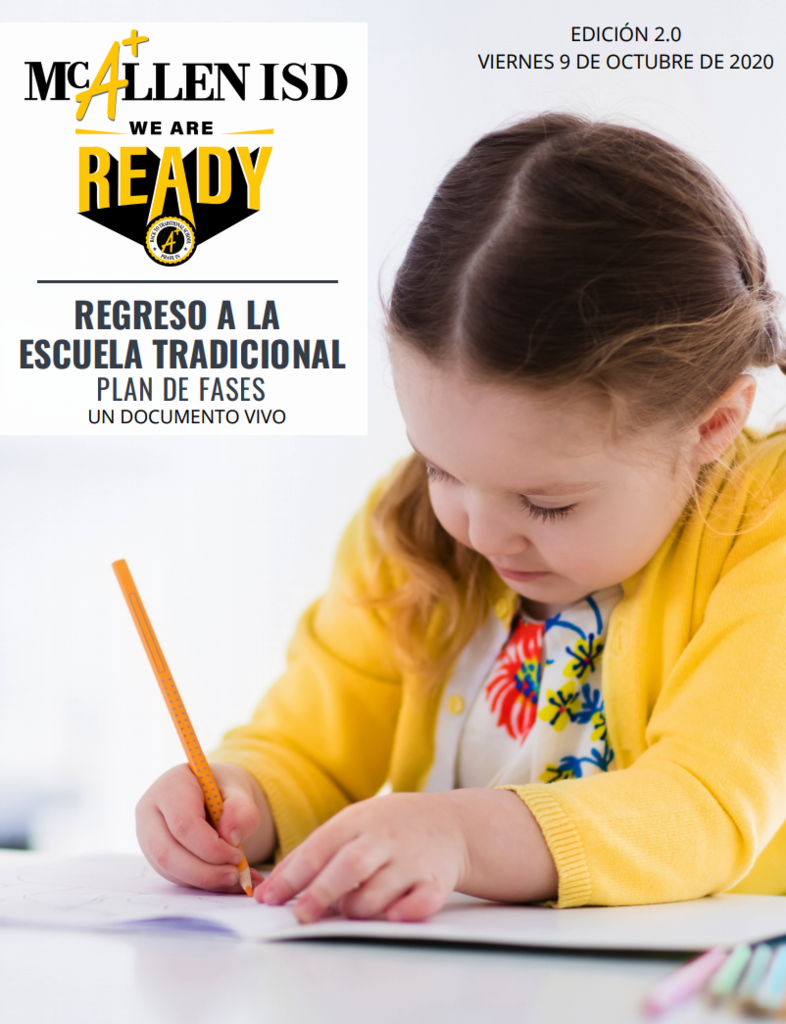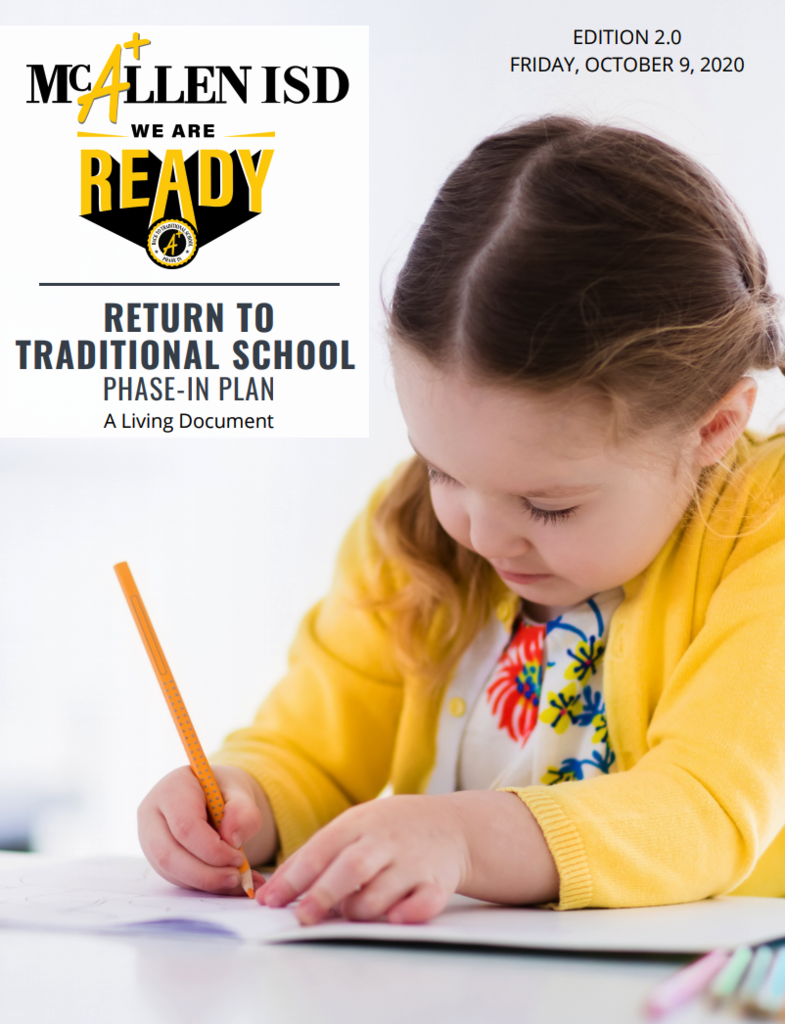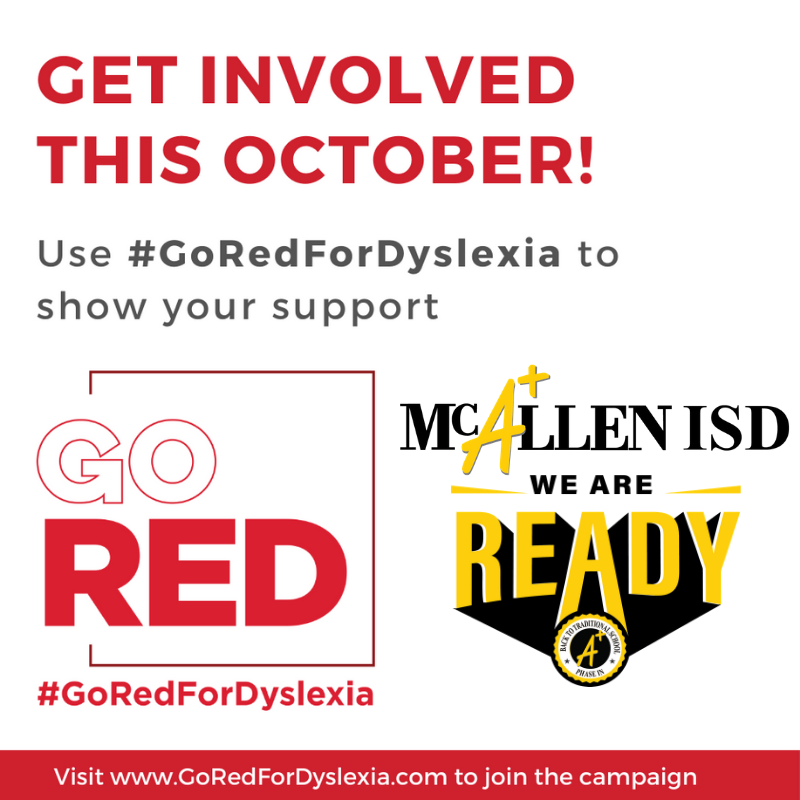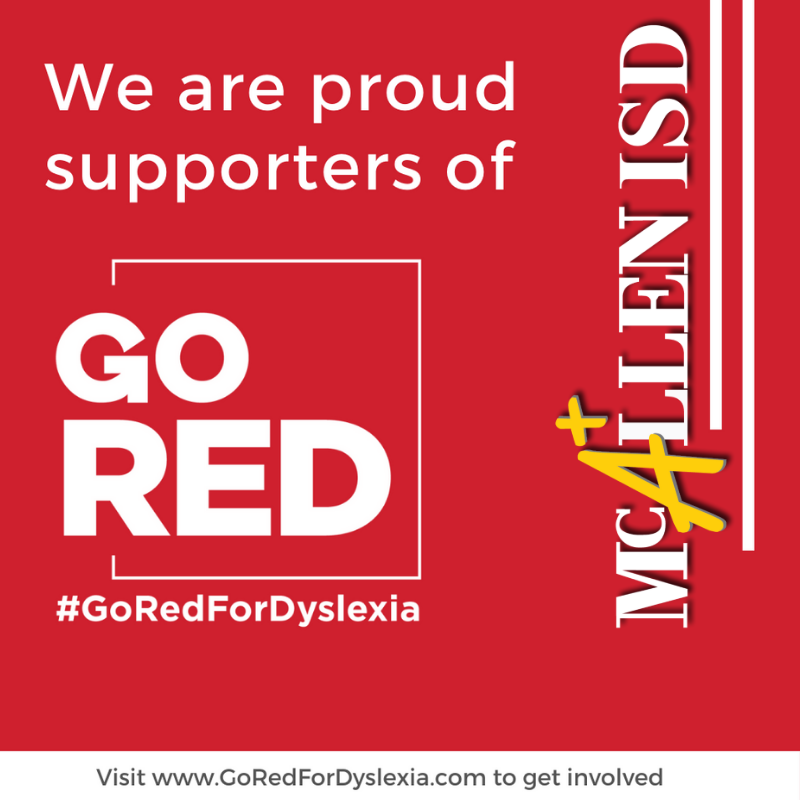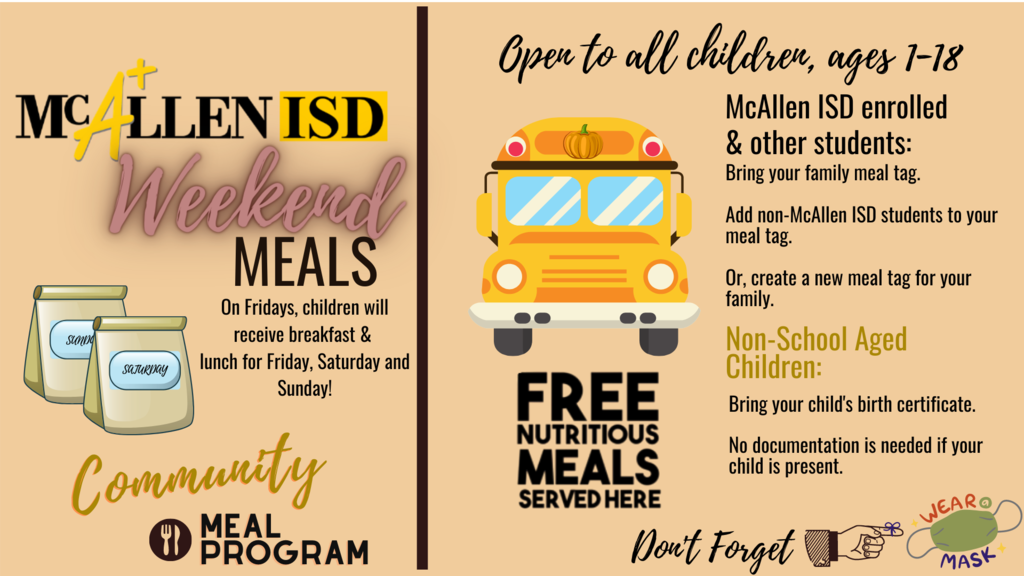 October Menu don't forget to get your meals provided by McAllen ISD Nutrition Dept. 🍔🍕🥛🧃 Menu de October, no se le olvide recoger la comida prevista del departamento de Nutricion de MCAllen ISD. 🍔🍕🥛🧃